Description
After installation, you have a 10 day fully functional trial period. After the trial period, you need to buy and activate a license key.
Within the "License"-tab in the settings (see below) of the renderer you can paste the license key and hit the "Activate License" button.
Without a valid license, the renderer will run for 10 days in a trial mode.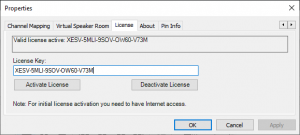 LICENSING: Through purchase of a license key, you are eligible to use this software without restrictions of "normal use".
If you intend to sell, include or distribute this software in connection or packaged with or within a commercial product, please contact the author for commercial retail/bulk licensing at:  michael@familie-buchberger.at or use the contact page on this website.
When installed, just start your favorite  DirectShow media player and find the option to change the audio renderer (e.g. in MPC Menu->View->Options->Playback/Output):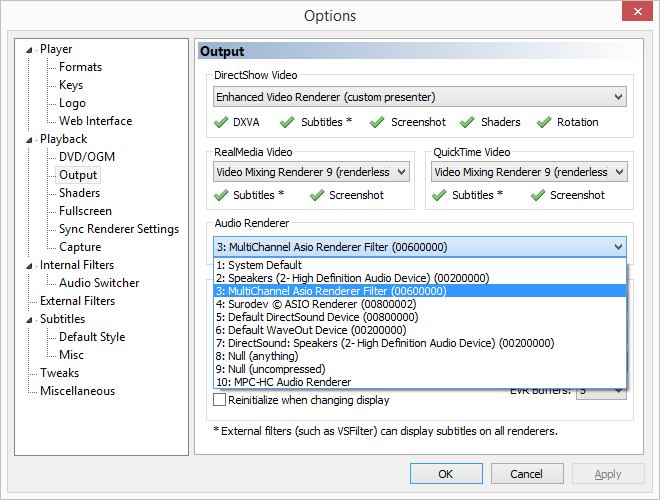 After selecting the Multichannel ASIO Renderer, start playing the media. The filter properties window can be opened in almost any player, using the Filters-Menu: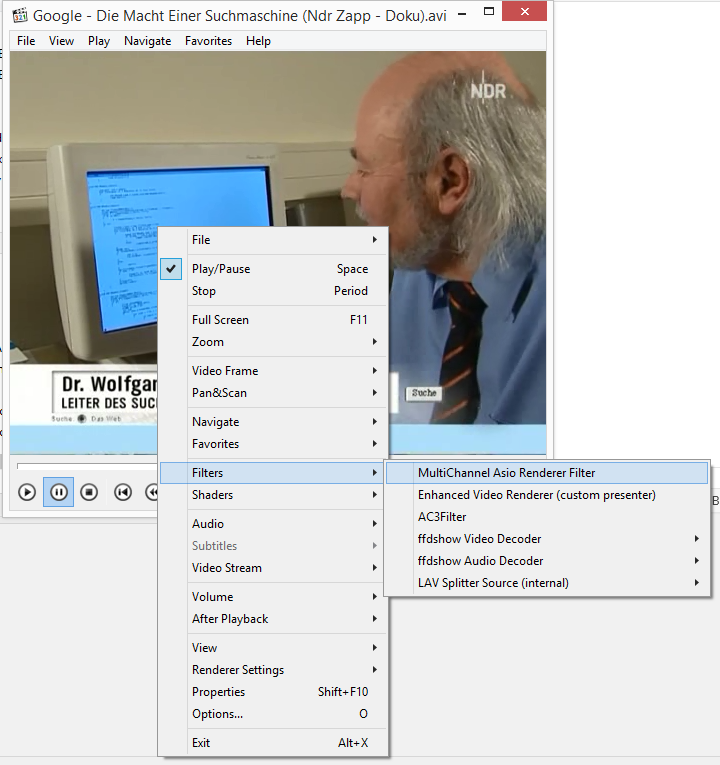 The filter properties provide access to all the features of the Multichannel ASIO Renderer: